"I AM FULLY HEALED FROM M.E./CHRONIC FATIGUE/FIBROMYALGIA!!!!!  Yaaaaayyyyyy!!!!

Your course was indeed the final missing piece of self healing I never gave up searching for in the hope I would finally feel like I do today. Peaceful in my mind and body, with an understanding of what caused the dis-ease and the tools to fine tune wellness, health and happiness, mind, body, and soul."
"I just find myself speechless when I think about how much you have both given me. Even now, I am sitting here with my fingers on the keys and just staring into the sunshine through my window without any words.
I guess that's what it's felt like.

I feel as though you've both reintroduced me to the sunshine after a long time in the shadows."
You're exhausted and frustrated.
You know that what you've been told is flat-out wrong.
You don't believe that your only option is to learn to live with this 'reality' of chronic symptoms. 
But so many things are working against you:
All the traditional solutions for your chronic pain and fatigue aren't working

 

Doctors listen but don't really hear

 you

Your never-ending search for solutions online leaves you feeling overwhelmed and uncertain

Your well-meaning friends and family just don't get what you're going through
But most of all, you're frustrated and angry that you don't understand what's happening to you.
You desperately want to know why you're going through this nightmare.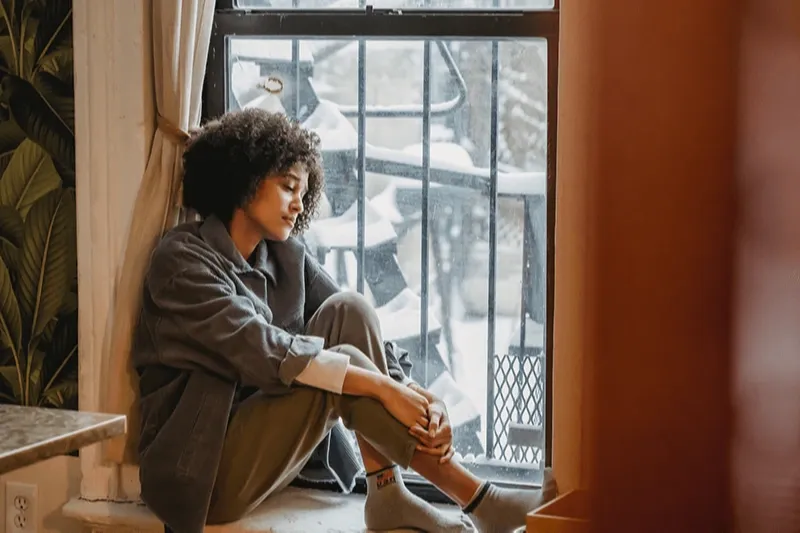 Everything you need is within you.
We show you how to tap into your own powerful abilities.
Chronic Fatigue School is a unique mind-body disorders healing program that puts you in the driver's seat while giving you the support you need to keep going. 
We bring together proven brain retraining and nervous system healing tools and techniques that not only help you heal your body but also

 your deep emotional pain.
This transformative 12-week
 

program is the result of our decades of first-hand experience and extensive training and research.
CFS School's life-changing special sauce is the combination of our varied and deep expertise:
The Total Consciousness Rewire Approach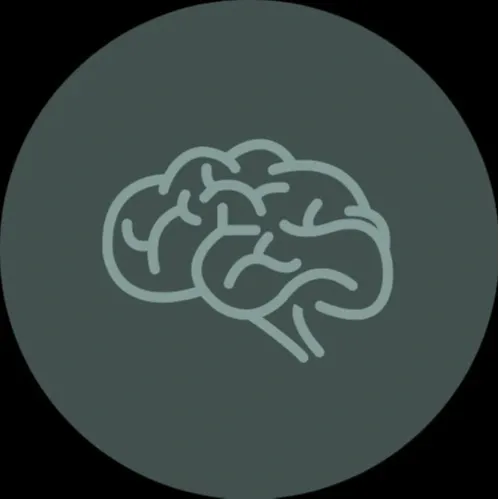 Brain Retraining
Learn about the connections between trauma, stress, and chronic illness so you can address the root causes of your symptoms
Develop your awareness of thoughts and beliefs in the mind and states in the body so you can transform unhelpful survival patterns that are keeping you stuck
Practice and learn SPACE - our effective brain retraining method - that includes the core concepts of True Self, Parts, Envisaging, and Embodying 
Polyvagal + Somatic Practices
Polyvagal theory-based therapies for healing your nervous system and exercises for soothing fight or flight and freeze states
Experience the ways in which we can influence our autonomic nervous system by stimulating our Vagus nerve in conjunction with brain retraining
Practical videos, guides, and tools on Vagus nerve and somatic stimulation to help regulate and soothe the mind and body
Self-Directed Trauma Resolution
Inner child work to help heal deep wounds that lie behind anxiety, depression, fatigue, overwhelm, OCD, and chronic stress
Somatic-based techniques like super parts work, true Self work, pendulation, and reparenting  
Discover how to feel repressed emotions so that the body can finally tell its story and restore wholeness and balance
The Emerge Practice
Develop a Daily Chrysalis practice to integrate and sustain all that you've learned into your day-to-day life
Discover the authentic you that's been hidden under trauma and dysregulation, establish boundaries and take bold action to create a life that works for you
Practice neuroscience-based manifestation practices so that your outer world aligns with your inner world and learn to experience a new-found sense of flow
Just a few of the incredible #CFSSchoolWins our students have shared with us!
"I can not wait to tell Jen and Karden that I am 100% healed because this day is now on the horizon… I have a tear rolling down my face as I write this because I have found freedom. After all this time. Thank you lovely people. I'm healing and I wish something like this was available 20 years ago.
❤️ Keep up the good work. ❤️"
"I started the program having spent 25 years trying to work out why I had CFS. I had done The Lightening Process and other brain retraining programs and have spent thousands on therapies, diets etc. This program has been exceptional. I can actually do the TCRs and my symptoms shut down. It is incredible.
I am in control. I'm no longer scared of CFS."
"CFS School is hands down one of the best investments I've ever made in myself. The content is invaluable for anyone, and a complete game changer for anyone struggling with CFS.
When I started the program, I was basically house bound and struggling to understand how I would ever get well. In 12 short weeks, despite all of the stress and chaos around me (Covid, mold, construction, moving) I would consider myself about 70% recovered.
I am now confident I'll heal completely, and more importantly emerge as a completely different person… the person I was always meant to be. This course is everything it says it is, and I'd encourage anyone in crisis to take it, even if they don't have CFS."
"I came in feeling like I had lost the last 2 years of my life due to illness and came out with a deep connection to my purpose and gratitude for my journey.
I have decreased my symptoms but more importantly, I have gained trust in creating and not letting any illness hold me back from pursuing my joys.
I am now much better at addressing underlying wounds and triggers and in response create the sense of safety I need. I engage with life with a more illuminated understanding."
"I wanted to share a couple of wins that I have had since starting CFS School! :)
Last week, I challenged myself and successfully went on a one mile walk with my dog and my mom!! I have dreamt about hitting this milestone and never would have challenged myself to double the distance I had been doing without CFS School and what I've learned thus far.
I also celebrated my wedding anniversary with my husband by going out for a full evening, to multiple restaurants, walking around a downtown, going in a hot tub and staying the night at a hotel. I felt good and WELL the whole night! I felt truly alive for the first time in over a year!"
"
The course created a very supportive environment, leading me to some pretty
big revelations
that have not only been
invaluable in my healing,
but in improving relationships with those closest to me."
"I just wanted to thank you both so much for what you have created with CFS school, and your support over the last few months. It's been truly revolutionary in re-framing my attitude and feelings towards health, as well as
giving me hope that healing is possible and the road map of how to achieve it.
You are magic."
"I did the first round of CFS school and it helped me a lot with becoming conscious of my behaviour, thoughts and triggers...
My energy levels are better than when I started this program and I am feeling less overwhelmed.
I am still learning but I finally have the tools. 💜"
"
I AM FULLY HEALED FROM M.E./CHRONIC FATIGUE/FIBROMYALGIA!!!!! Yaaaaayyyyyy!!!!
Your course was indeed the final missing piece of self healing I never gave up searching for in the hope I would finally feel like I do today. Peaceful in my mind and body, with an understanding of what caused the dis-ease and the tools to fine tune wellness, health and happiness, mind, body, and soul.
The course absolutely delivered what it promised to and I continue to study and practice with beautiful results. It has been the best investment in my healing journey one million percent."
"4 years ago I was at the depth of despair. I'd lost my home, marriage, job, retirement savings and of course my health and I was CONVINCED I would never get out of it. I had ZERO hope. I've made a lot of progress in the last few months and had the courage to go to places I avoided like the plague.
Physically I probably could have attempted lunch or the movies 6 months ago but the fear factor and not having the skills to deal stood in my way. Now I'm excited about what else I can put on my 'to conquer' list."
"
Made some serious progress these last couple of weeks. Taken a big leap forward with huge improvement in my POTS symptoms and
the fatigue / PEM (which was at heavily sedated can't move my body/can't speak levels) has all but evaporated."
"Dear Jennifer & Karden,
I'm on a holiday in Switzerland.
And you won't believe what I did: I've been skiing ⛷ ❄️⛰!!
At first I was anxious and fearful. But with all your tips and exercises I managed to do it. And I loved it! I was going down yodeling 😀, soooo happy to be able to do this again because of your program!"
"
I went clubbing Friday and Saturday night till 3 am both nights!!!! The best part is that I didn't even crash or relapse or have any symptoms the next day or week.
I have been sleeping so good! I went back to Macedonia for 10 days and again no relapses or symptoms especially since the flights were at 2 am :D I also went skiing!!!!!!"
"After 17 years of ME/CFS and goodness knows how much money

on various therapies (none of which worked) I signed up for CFS school... it turned out to be

a life changing experience

- one that I'd given up on finding.
Jennifer and Karden have put together an amazing course that covers everything you'll need to recover.

To find myself actually recommending something for CFS is a small miracle."
Frequently Asked Questions
Is Chronic Fatigue School's Self Study Program right for me?
Will this program really help me heal my chronic pain and fatigue?
Are Chronic Fatigue School's methods safe?
What's the format of the learning?
Will this program really help me fully recover?
How is CFS school different from other nervous system rewiring programs like DNRS, ANS rewire and the Lightning Process?
Is the course only good to heal chronic fatigue?
How much time does it take to see results?
I am bed-bound/house-bound. Will the program work for me?
CFS School has helped thousands of self healers change their lives. 

If you're ready to join, rest assured that you can follow the program in whatever way works best for you.
While it's designed as a 12-week journey, you get lifetime access and can take it at your own pace.